Dr. Ferrell and the Assist To Succeed instructors offer over 40 years of experience and knowledge to Assist To Succeed students. The mission of our program is "Assist to succeed as a dental assistant and in life". We look forward to helping our students accomplish this goal. Please call today at 801-766-3700 for more information and to enroll in ATS Lehi! Call now to take advantage of our "Early Bird Special"

!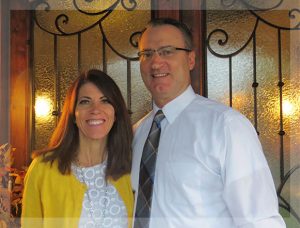 Dr. Terry Ferrell – Director & Alisha Ferrell – Director
Dr. Ferrell and his wife, Alisha met while attending Bountiful High School. Their first date didn't happen, however, until after Dr. Ferrell served an LDS mission in New Zealand and Alisha served in South Africa. After getting married, they both attended Brigham Young University full time and worked part time together at the Missionary Training Center. Following graduation they moved to Omaha, Nebraska where Dr. Ferrell attended Creighton Dental School. Their second son was born at the University Hospital and they named him Crayton!
For the last 25 years, much of their time and energy has been spent raising three amazing sons and five wonderful daughters! They both love spending time with family, traveling, and serving others! They are excited to offer the Assist To Succeed dental assisting program and look forward to teaching the students how to be successful dental assistants and successful in life!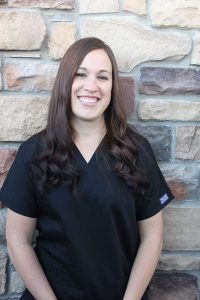 Lexi Judd – Lead Instructor
Lexi is an experienced dental assistant of nine years. She graduated from the American Institute of Medical/Dental Technology in Provo. Lexi served an LDS mission in New York. She also had the opportunity to travel to the Dominican Republic on a dental humanitarian trip. In her spare time, she enjoys running, sports, refinishing furniture, and spending time with family and friends.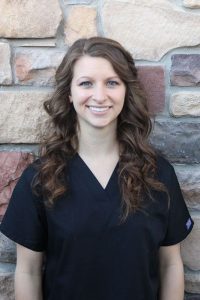 Courtney Hull – Instructor
Courtney has enjoyed being a dental assistant since 2012. She served an LDS mission to Germany. Currently she's attending Brigham Young University. Courtney's hobbies include soccer, scuba diving, traveling, cooking new recipes, and being outdoors.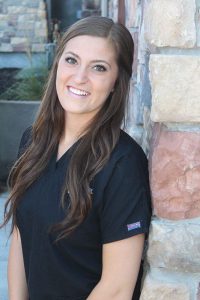 Cassidy Shumway – Lab Instructor
Cassidy enjoys dental assisting so much that she has chosen to continue her education in the dental field by attending dental hygiene school. She served an LDS mission to London, England and loved meeting people from all over the world while she was there. In her free time, she loves running, playing the piano, and watching her husband play BYU football. She also loves Christmas music anytime of the year!