Our team at Center Creek Dental is as experienced as we are friendly! We have provided excellent dentistry in Lehi, Utah, for a long time and act as one big dental family. When you visit our dentist, Dr. Ferrell, we will ensure that all your needs are met and you receive the excellent service you deserve.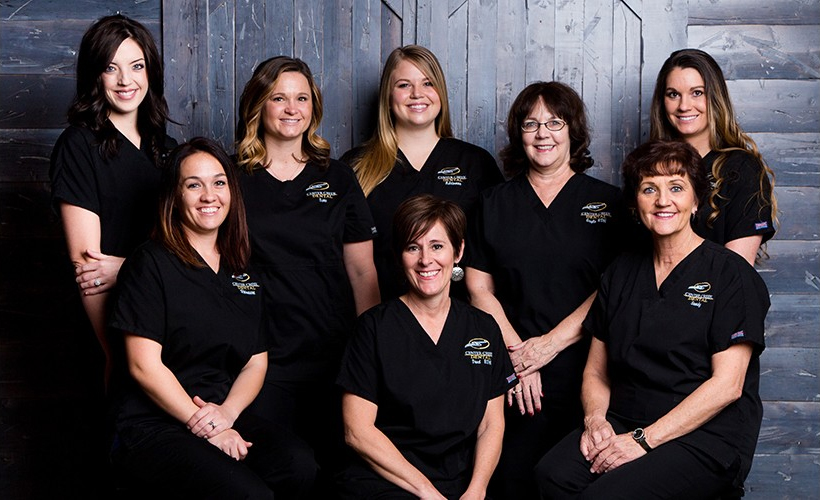 Traci – Dental Hygienist
Traci started off in the dental field back in 1986 as a dental assistant. She attended dental hygiene school at Midlands Technical College in Columbia, SC. She graduated in 1990 and moved back to Utah to start her career as a dental hygienist. She has been working with Dr. Ferrell for the past 18 years. She is the mother of three and is proud to call herself an Army wife. She enjoys the outdoors, visiting Disneyland as often as possible, and vacationing with her family on the Carolina beaches.
Emily – Dental Hygienist
Emily was born and raised in Salmon, Idaho, which will always be "home," but moved to Utah to attend BYU. Emily has been in the dental field since 2004. After BYU, she attended the Utah College of Dental Hygiene and graduated with her Bachelor of Science in dental hygiene in 2009. Prior to becoming a dental hygienist, she worked as a dental assistant here at Center Creek Dental for 4 years. She hit her 10-year mark working here with Dr. Ferrell in 2015. Emily is truly passionate about dental hygiene and has loved traveling to different 3rd-world countries (Dominican Republic and Africa) to provide dental humanitarian aid and teach dental hygiene skills. Emily loves spending time with her husband, traveling, running, training for marathons, interior decorating, photography, and sports.
Cassidy Ferrell — Clinical Instructor
Cassidy enjoys dental assisting and is currently applying for dental hygiene school. She served an LDS mission in London, England, and in her free time, she loves watching her husband play BYU football, running and playing the piano. She also loves Christmas!
Brooke — Clinical Instructor
Brooke graduated from dental assisting school in 2003. She has two children and loves spending time with family, being outdoors and cooking.
Rhiannon — Clinical Instructor
Rhiannon is an experienced dental assistant for almost 15 years. She has three children and enjoys watching them play sports. Rhiannon also loves the outdoors, especially camping and hiking.